International
We maintain and are continuing to explore links with other churches overseas to provide long term encouragement and support for them and also so that we may learn and be challenged in return.
Paul and Ruth Turner in Lima, Peru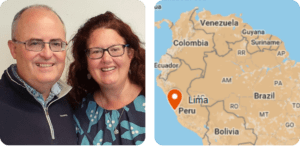 Paul is finishing his 4-year term as International Team Leader for Latin Link, and will be focusing on Christian leadership training in Peru and beyond. Ruth heads up 'Member Care' for Latin Link and is extending her ministry to Christian organisations across Peru.
---
Paul and Claire Woodington in Papua New Guinea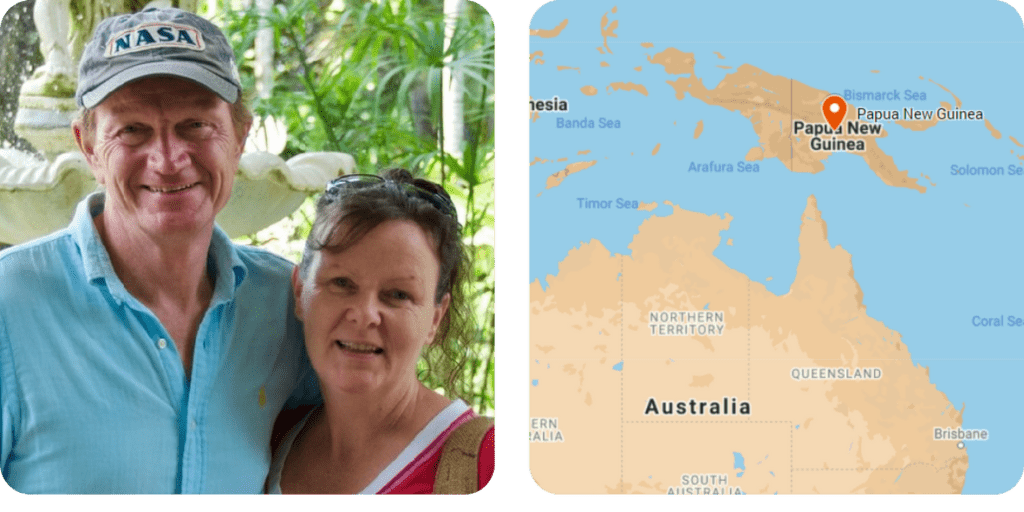 Paul is a pilot and trainer with MAF serving remote people groups and bringing medical care and Bible ministry.
Clare supports an orphanage and young mothers in their local community.
For more information https://greatchristianadventure.com/ and https://www.youtube.com/watch?v=ubdRAvKFF24
---
Beni, Irma, Sammy and Sibora Xhako in Tirana, Albania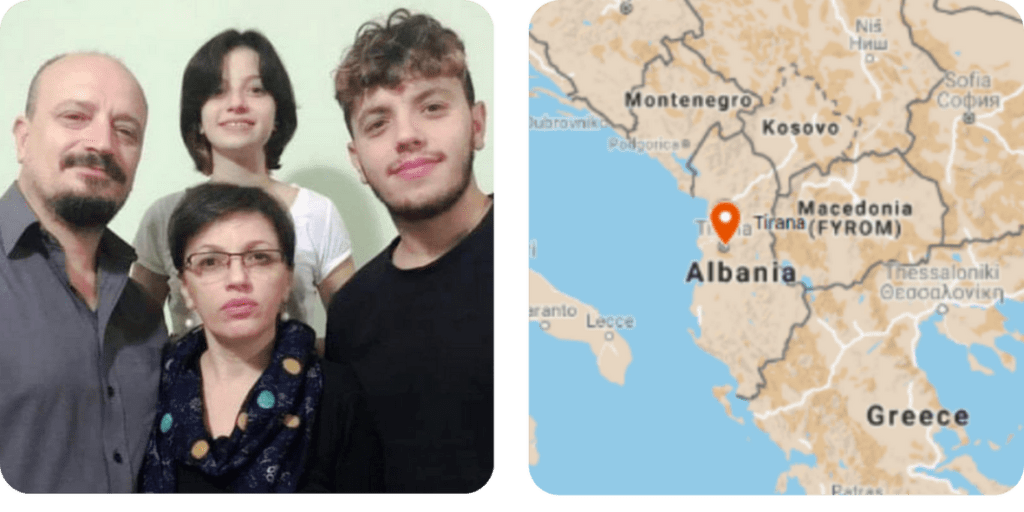 Beni and Irma lead SELAH ministries with Samuel and Sibora across Albania, encouraging churches in sung worship and praise. They provide training in worship leadership and musicianship.
---
Pastor Nicholas Ong'amo in Kakira, near Jinja, Uganda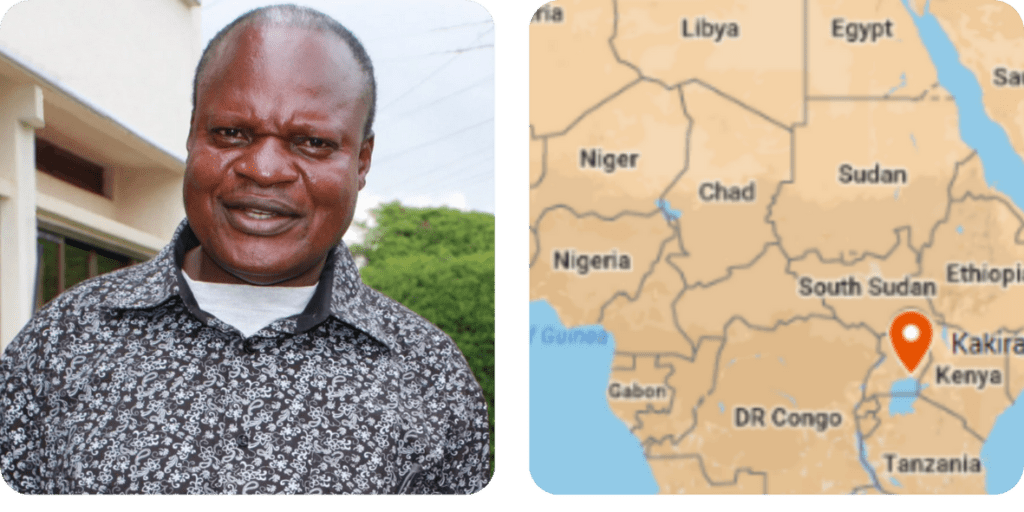 Pastor Nicholas leads the Kakira Christian Fellowship and manages the Tumaini Orphanage with his daughter, Mercy.
He also heads the Junior school linked to the orphanage and providesfood aid to the local community.
---
Joy Ransom, Kathmandu, Nepal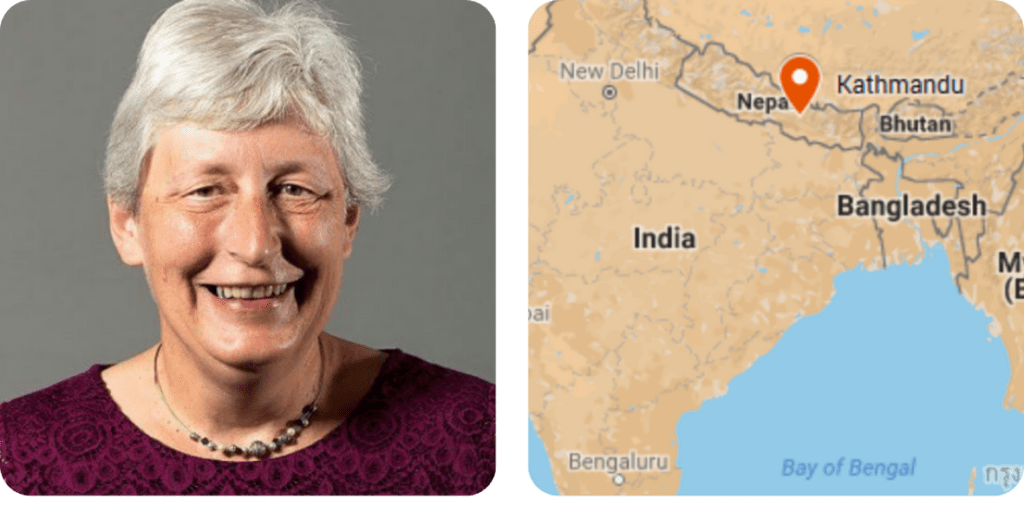 Joy has returned to Nepal with BMS after an extended break back in Scotland. She is a teacher, who is training local teachers who teach in remote rural locations.
---
Abby Murphy, Santo Domingo, Ecuador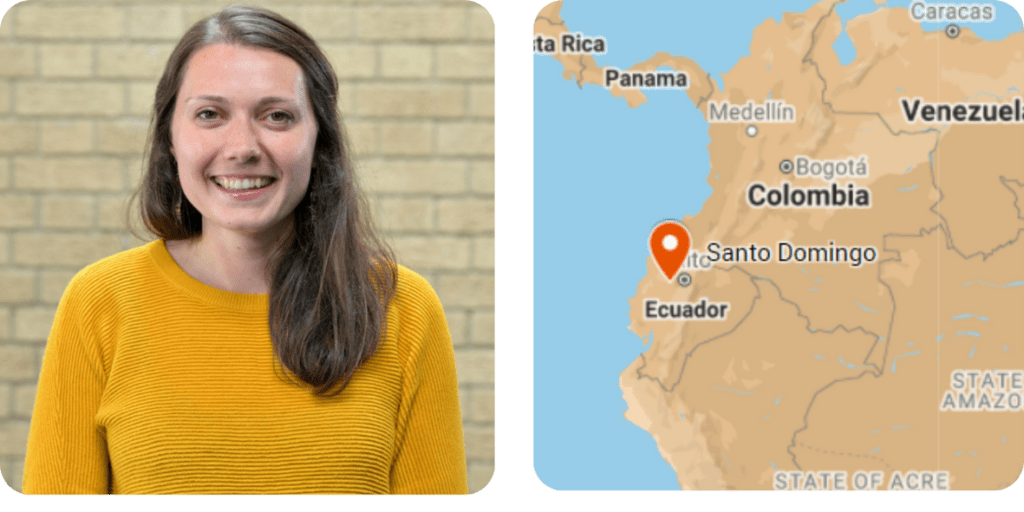 Abby is returning to Ecuador in November for a long-term assignment with Latin Link. She will be reaching out to vulnerable and marginalised groups in Santo Domingo through the local church.
In the longer term, looking to become the Latin Link short term co-ordinator for Ecuador.
You can sign up to recive regular updates & prayer requests from 'Abby in Ecuador' or click here to find out more about Abby's work.