Fun 4 Families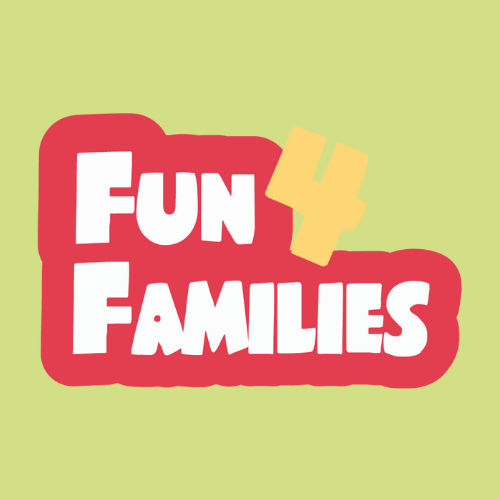 Fun 4 Families is a monthly event that we run for families who have children aged 0 to the end of year 6. At Fun 4 Families, we host a fun morning for the whole family to come together for some fun, crafts, and games. During the session we serve refreshments which include a bacon or sausage sandwich along with cold and hot drinks.
Each month our Fun 4 Families has a theme which the crafts and activities are linked to.
When – The second Saturday each month from 10am till 11:30am
Where – At our Peartree site
We ask for a donation of £1.50 per family of 2 adults and 2 children and then an additional 50p per adult or child attending.
Summer Special
Saturday 13th August @ Parkway
(Please note change of location for this month)
Autumn Dates
Saturday 10th September
Saturday 8th October
Saturday 12th November
Saturday 10th December
To stay up to date with news from Fun 4 Families, why not check out our facebook page for the latest updates?
Contact
For further information, see our Fun4Families poster below or email the Fun 4 Families Team or call our church office – 01707 335 161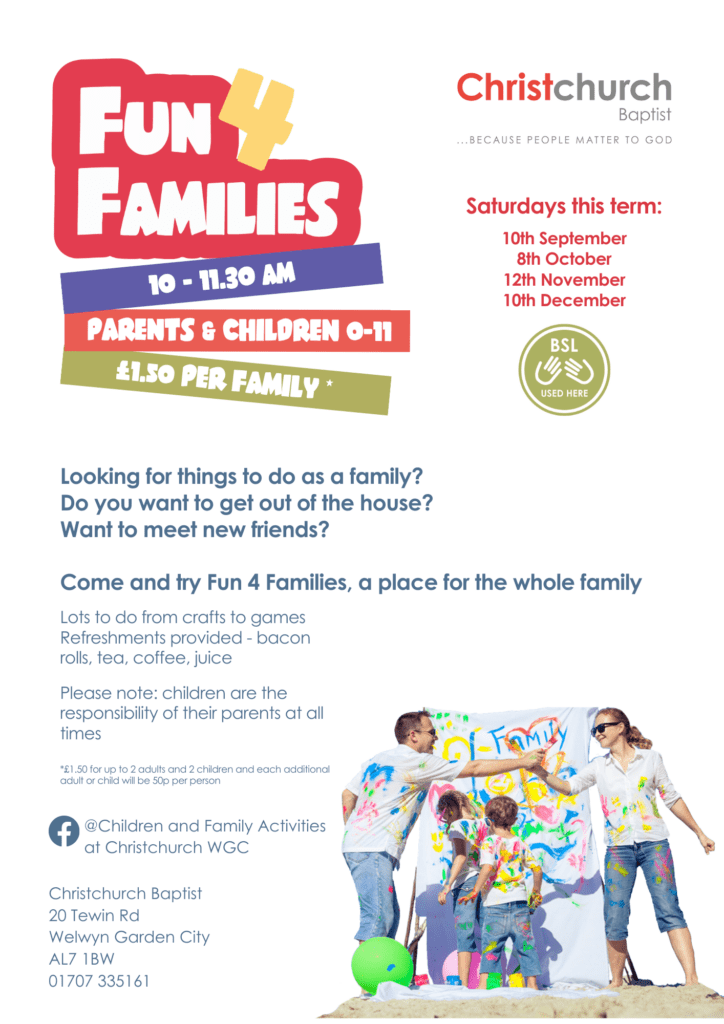 Fun 4 Families Photo Gallery