Holiday events
Family Fun
Are you tearing your hair out during the holidays?
Then Family Fun may be the answer.
These events run during school holidays for an hour and a half. Activities include a book area, jigsaws, a large range of craft, all linked to a theme.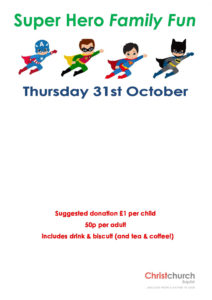 For more information, Please contact:
Diane Webb 07724 104653
diane.webb@christchurchwgc.org.uk

Summer Holiday Club
These run in the summer holidays for children aged 5-10 (school year 1-5) for 4 mornings – 2 ½ hours each day. Based on a bible theme with games, songs, puppets and group time. Over the last few years we have had our own Olympics, created a seaside side and been to space. This year we are going have fun discovering how to look after the world around us and we will discover about God's wonderful creation ! Booking essential: Download Registration forms or contact the team on holidayclub@christchristchurchwhc.org.uk and book you place.
Are you finding it hard to find something to do with your 0-10 year olds?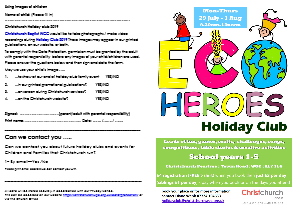 To keep up to date with events why not join our mailing listing by clicking here
For more information, Please contact:
Diane Webb 07724 104653
diane.webb@christchurchwgc.org.uk