Big welcome to you!
Christchurch is a lively, growing church with something for everyone! We love welcoming guests, especially on Sunday mornings, and are passionate about helping people take steps in their spiritual journey.
We're a Christ-centred community where people can serve Christ, grow to be like him and reach out to others with his transforming love. We hope you enjoy exploring more on this website!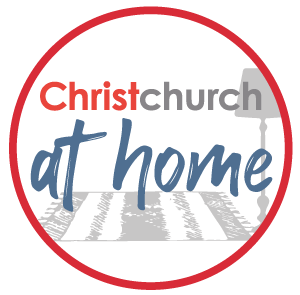 Join us for our online service
Still catching up on a service you missed? We have the most recent ones here.
We are currently live streaming our Sunday morning service, and will let you know when we can be back at one of our sites in person.
Parkway – 110 Parkway AL8 6HN
Peartree – 20 Tewin Road, AL7 1BW
---
Come and find out for yourself or make contact with us

We are an inclusive, welcoming church where most Sunday morning services at our Peartree site provide some access through British Sign Language (BSL).
The main signer has a level 4 BSL qualification. If you wish to join us and access our service through BSL please email the office to ensure this will be available on your visit: info@christchurchwgc.org.uk
COVID-19 Response
As a church leadership team we continue to prayerfully monitor and consider our response to COVID-19 at each stage. The church is very much active and alive, although for the next few weeks our services and groups are back online until the new lockdown is lifted. We will look forward to welcoming you to our buildings for groups, activities and services once the lockdown ends, and of course they will remain livestreamed and available afterwards online throughout.
We're a church who long to see lives & communities being changed by God's love. Why? Because we're convinced that all people matter to God – and so each person matters to us too.
What kind of church is God calling us to be in this particular season? We believe He's calling us to be..
Hopeful – rooted in God's Word
Prayerful – rooted in God's presence, together and as individuals
Pastoral – connected & deepening relationships with each other and those God brings to us
Loving our neighbour – serving the needs of those along our road, in our community and across the world
Whole-life disciples – walking close to God as we work out this different season of life and growing as disciples through recognising our spiritual gifts and using them where God has placed us.
Please get in touch if there are particular ways we can support you or someone you're aware of in need. You can email info@christchurchwgc.org.uk or phone the number at the bottomof this page.
In the meantime we'll continue to look for creative ways to keep in touch on a Sunday with 'Christchurch at Home' and at other times during the week.
We also post occasional encouragement videos – the latest one is reflection following the killing of George Floyd:
Please get in touch – we look forward to hearing from you.
Andrew & Simon
Most Recent Sermon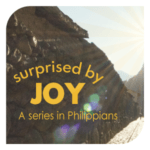 Joy in the gospel
Sermon by Simon Cragg
Update Required
To play the media you will need to either update your browser to a recent version or update your
Flash plugin
.