Christchurch at Home
20th September 2020
Welcome
If you're a guest visiting us online for these services, please do get in touch via info@christchurchwgc.org.uk – we'd love to hear from you!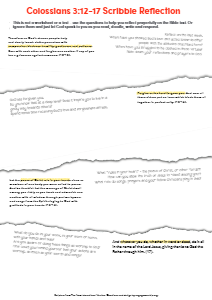 Today is a slightly different format – we start all together with our opening worship.
After the start of the service, there are two tracks:
An interactive session for children & their families, called 'I am @ home' – just click on the video in the playlist at that point in the service. (Grown-ups can come back to rest of the service later!)
Those without children present can just let the service video continue to play – it includes reflections on how our worship transforms our ordinary actions, a frontline focus and our prayers.
Prayer Ministry
If you'd like someone to chat to, and who can then pray with you please contact prayer.ministry@christchurchwgc.org.uk including your number and a member of our team will phone you back.
Sunday @ 7pm at Peartree
This evening's service includes a baptism… if you'd like to come you will need to book online by 1pm today. Click here to register, indicating how many from your household will be attending.
Numbers in the main hall are limited, once we are over that amount you will be asked to watch the service from the overflow in the café space.
If you're coming please follow our Covid guidance – there will be a host team to welcome and direct you on arrival. Please observe social distancing rules, wear masks inside, & follow the directions of the host team. You shouldn't come in a group larger than 6.
Remember, it's important that you stay at home if you have been advised to, if you don't feel well, have any symptoms of Covid-19 or have been asked to self-isolate.
'I am' At Home 20th September Part 1
Private video
'I am' At Home 20th September Part 2
Click for our family worship playlist