WHO (OR WHAT) IS BOB?
Band of Brothers is the Men's group at Christchurch:
"because iron sharpens iron"
We run events throughout the year which are focused on either just getting together and having a good time, sharing experiences or learning more about God.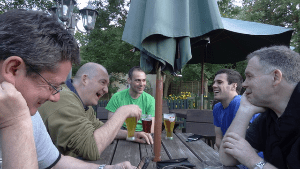 The following talk explains more about BOB
If you want to listen to Bob teaching talks click here
Check out our diary (on the right) or the detailed events (below) and get involved.
FORTHCOMING EVENTS
Most events are on Saturdays (unless indicated).
Saturday 7 October – Men's Breakfast – speaker David Burden
Saturday 4 November – Men's Breakfast – speaker Ian Matthews
Saturday 2 December – Men's Breakfast – speaker Stefan Stefanov